That NetEnt is a giant among the Gambling corporations is, everyone knows. But did you know that the software developer Red Tiger was bought by NetEnt last year and is now developing slots together with NetEnt?
Who and what is Red Tiger?
Red Tiger is a company that, according to its own website, was founded in 2014 by "gaming veterans". Like so many gaming companies, Red Tiger has locations in the most important gaming centers on the continent: the Isle of Man, Malta and Bulgaria. From the beginning, the focus has been on making the best online slot machines possible.
That is why there are approx. 170 software developers, audio engineers, graphic designers, mathematicians and slot machine experts combined and you may recognize some of the most successful results as slots that you have already enjoyed playing yourself:
Dynamite Riches, Persian Fortune, Jewel Scarabs, Mayan Gods, Pirate's Plenty, Dragon's Luck, and, and, and. In total, Red Tiger has already produced more than 100 slots and jackpots! While the company initially focused primarily on the gaming market in Asia, Red Tiger slots are now definitely very popular in many European online casinos. The jackpot slots, which are emptied daily, are particularly popular with players.
"For the test, these are initially only the games from Red Tiger, but gradually the games from other providers will also be added."
Win-win situation for NetEnt and Red Tiger
For a proud price of almost 260 million euros, Red Tiger switched to NetEnt in September 2019. why? Well, when a gaming giant like NetEnt sees something that it would like to have, it usually works! And who wouldn't be thrilled to become part of the NetEnt Group? For Red Tiger it is now definitely the case that the slots through NetEnt reach a lot more different providers, and thus more players. It seems like a win-win situation for both parties.
In the last quarter of 2019 alone, Red Tiger generated sales of 9 million euros for NetEnt. But these are just numbers, what NetEnt really expected from the deal, was simply growth through takeover. And then there's the matter of NetEnt Connect - a project that is still in the test phase and for which Red Tiger can play a test object with its games, so to speak!
NetEnt Connect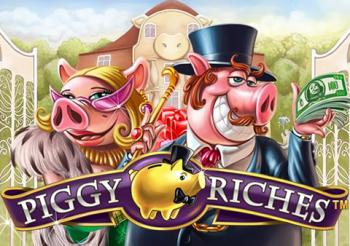 What is NetEnt Connect? This is a new, innovative idea from NetEnt that was only put into practice a few months ago. It is an aggregation platform from which all NetEnt partners, i.e. the online casinos, can access the NetEnt games portfolio. For the test, these are initially only the games from Red Tiger, but gradually the games from other providers will also be added. With the help of this new tool it should be easier for NetEnt, the game manufacturers and the online casinos to exchange everything that everyone needs across different markets. Why should it be so complicated, if it's also easy? Especially with such a large game provider as NetEnt, which not only offers slots and software-based games, but also live casino games, it must be very useful if you have everything on one platform and the partner online casinos can easily use it.
And what does the future bring??
A long time ago, Red Tiger and NetEnt collaborated to create the jackpot slot Piggy Riches - the slot that has been the most successful for Red Tiger so far. It sounds promising that NetEnt has announced that it will continue to develop more games together with its new group member in the future. However, further details have not yet been disclosed. One wraps oneself in a mysterious silence and only speaks of "a number of joint projects" , which we in the gaming community can cope with quite well - we know that the NetEnt-Red Tiger team will certainly not keep us tortured for long!